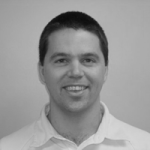 Travis Dietz
Conference Registration Leader
Travis has worked as a software engineer for just a little under 20 years with the majority of that time spent in a consulting role. He currently continues to work as a consultant assisting organizations with their software initiatives in KC. As owner of Integrity Inspired Solutions, Travis and his team of experienced consultants assess and build enterprise software, organize and mentor teams on best practices both from a process and coding perspective, and assist customers with aligning their business objectives with their software priorities.
Travis joined the Lean Agile movement in 2009 while he was in the midst of an initiative to build a .Net division within a local iSeries consulting firm, AdventureTech. He personally has been involved and assisted with the transition of multiple companies away from traditional waterfall methodologies. Travis has contributed to many software development teams and helped them understand not just the theory behind what a lean agile team does, but also the practical value the team and entire organization receives as well. He's driven by a passion to demonstrate the improvements, efficiencies and freedom that are available, when legacy practices and processes are retired and replaced with transparency, collaboration, and business value driven development.
You can find out more about Travis and his team at www.integrityinspired.com or by subscribing to their blog at http://www.integrityinspired.com/blog-subscribe/.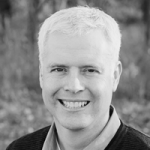 Troy Tuttle
Conference Team Lead and Sponsor Liaison
Troy is a Lean-Agile coach, software developer mentor, and consultant with almost a decade of experience working in Lean-Agile environments. He currently operates KanFlow, a consulting firm dedicated to helping software professionals, teams, and organizations improve by the study and application of Lean and Agile principles and practices. Most of his work is directed by approaches that support better clarity, understanding, and continuous learning about Lean, Agile, and the nature of knowledge work itself.
Troy has been heavily involved in the community as a facilitator and speaker. He founded the Limited WIP Society of Kansas City in 2009—a user group for Lean, Kanban, and Agile practitioners to help others in the community with the theory and practice of Lean software. He also regularly speaks at local, and regional events and conferences. Recently his interests have focused on systems thinking and complexity theory as alternative means to achieve a better understanding of Lean and Agile software development.
Connect with Troy on Linked In and Twitter.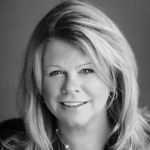 Jenny Tarwater
Conference Speaker Liaison
Jenny is a twenty-one year veteran of Technical Project and Program Management with an approach of cultivating success and growth in people, process and products. Jenny's perspective drives cultivating the "small company start up culture" within large companies.
Since 1994, Jenny worked on teams with "an agile mindset" even before learning an official agile framework. Some of those early iterative and incremental value-based projects included:  the launch of Kansas City's first web page for the Kansas City Board and Trade; www.80s.com -winner of People Magazine's 1996 'Best of Bytes'; standing up a new record label; acquiring and turning around a failing travel publication; several iconic Sprint device launches; launch of the award winning Chrysler Connected Vehicle platform UConnect; and several mobile applications. Her approach to continual improvement was illustrated in her leadership of the year-long transformation of Sprint's Product Development organization into an agile division using several methodologies including Scrum and Kanban. She is currently doing Agile coaching, training, facilitation and consulting for Blueshift Innovation.
Connect with Jenny on LinkedIn and Twitter.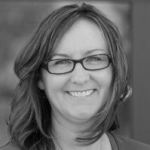 Tami Flowers
Conference Volunteer Leader
Tami is an information strategist with 20 years experience advancing business objectives through applied technology. Her areas of expertise include business process improvement, information governance, complex financial and accounting systems, business intelligence, and efficiency in systems program and project delivery through an Agile framework. Tami is owner of Three28 Solutions, and is also Director of Governance Solutions for MetaGovernance www.metagovernance.com.
Tami is a Certified ScrumMaster, PMP, and PMI-ACP and frequently speaks at local, regional and national conferences on topics related to Agile and teamwork. Her first Agile experience was taking a highly regulated organization from waterfall to Agile in 2006. Through this journey she gained an appreciation of the business value and business support that comes from delivering high quality solutions in frequent releases, as well as the understanding that transitioning to and maturing Agile within an organization requires a lot of focus on the team and individual's soft skills.